The MEWEM Europa mentoring program is officialy launched in Belgium!
SEPTEMBER 20 - Mentors and mentees first met in a festive and benevolent atmosphere. They got to know each other during a drink and will participate each month in collective workshops.
OCTOBER 5 - The first workshop took place on Tuesday and addressed the issue of the imposter syndrome specifically linked to the female gender. Elisabeth Cadoche and Anne de Montarlot led this first workshop. They first presented their book and then discussed how the imposter syndrome should be differentiated from lack of self-confidence. They returned to the origins of this syndrome and proposed solutions and practical exercises to gain self-confidence.
Image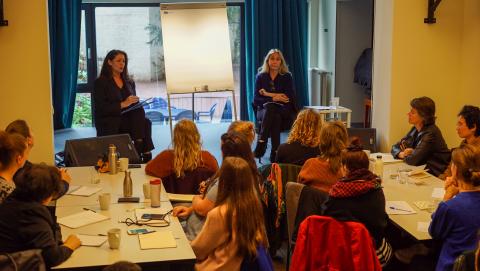 Image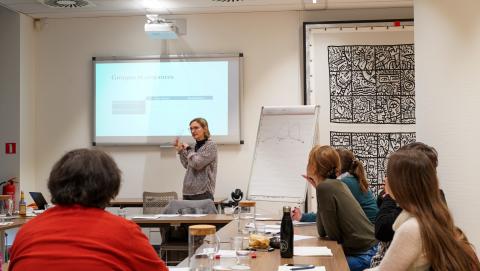 NOVEMBER 23 - The second collective workshop for mentors and mentees highlighting the art of negotiation was led by Stéphanie Demoulin, professor of psychology at UCLouvain, specialist in the art of negotiation and conflict management (she also wrote a book on the subject). The idea was to understand the challenges of negotiation and its two main forms: competitive negotiation and cooperative negotiation. The day was punctuated by role plays and practical exercises around these two types of negotiation. The gender question was also addressed, as well as the notion of satisfaction (where to find satisfaction in a negotiation and how to increase it?) and justice (what makes an agreement fair?).
The December collective workshop is postponed due to health measures. We hope the situation improves so we can still held one in January. 💪