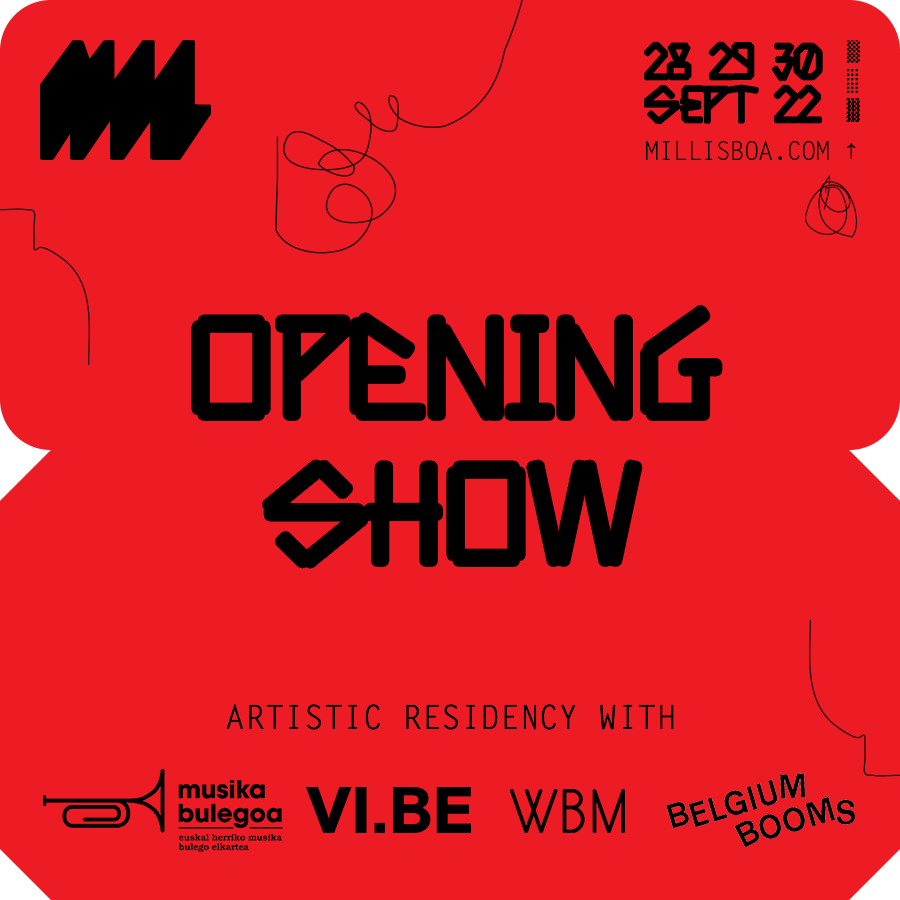 06 September 2022
MIL 2022
A Belgium Booms artistic residency (Clara!, Blck Mamba,...) as the opening show
MIL's 2022 edition will take place in Lisbon, Portugal on September 28, 29 and 30. 4 artists from Wallonia and Brussels are on this year's line-up including Avalanche Kaito, Clara!, Reinel Bakole & Tukan. Flemish artists Blck Mamba and Meskerem Mees are also on the bill.
The Festival, and the respective artistic program of this year's edition, returns to Cais do Sodré, while the Convention, which welcomes professionals from the cultural the world, will continue at the Beato Creative Hub. Full pro program is available here.
The festival has just announced an artistic residency as its opening show: During 5 days, producers BLEID (PT), Clara! (BE), Blck Mamba (BE) and BRAVA! (EUS) will get together in the studio to share repertoire and create new songs in an artistic residency resulting from a partnership between MIL, Musika Bulegoa, VI.BE and Wallonie-Bruxelles Musiques (Belgium Booms). The final result will be presented in MIL's opening show on September 28th at 10pm in B.Leza. Expect everything: PC Music, rave, afrobeats, hard drums, grime, reggaeton, techno, amapiano and whatnot.