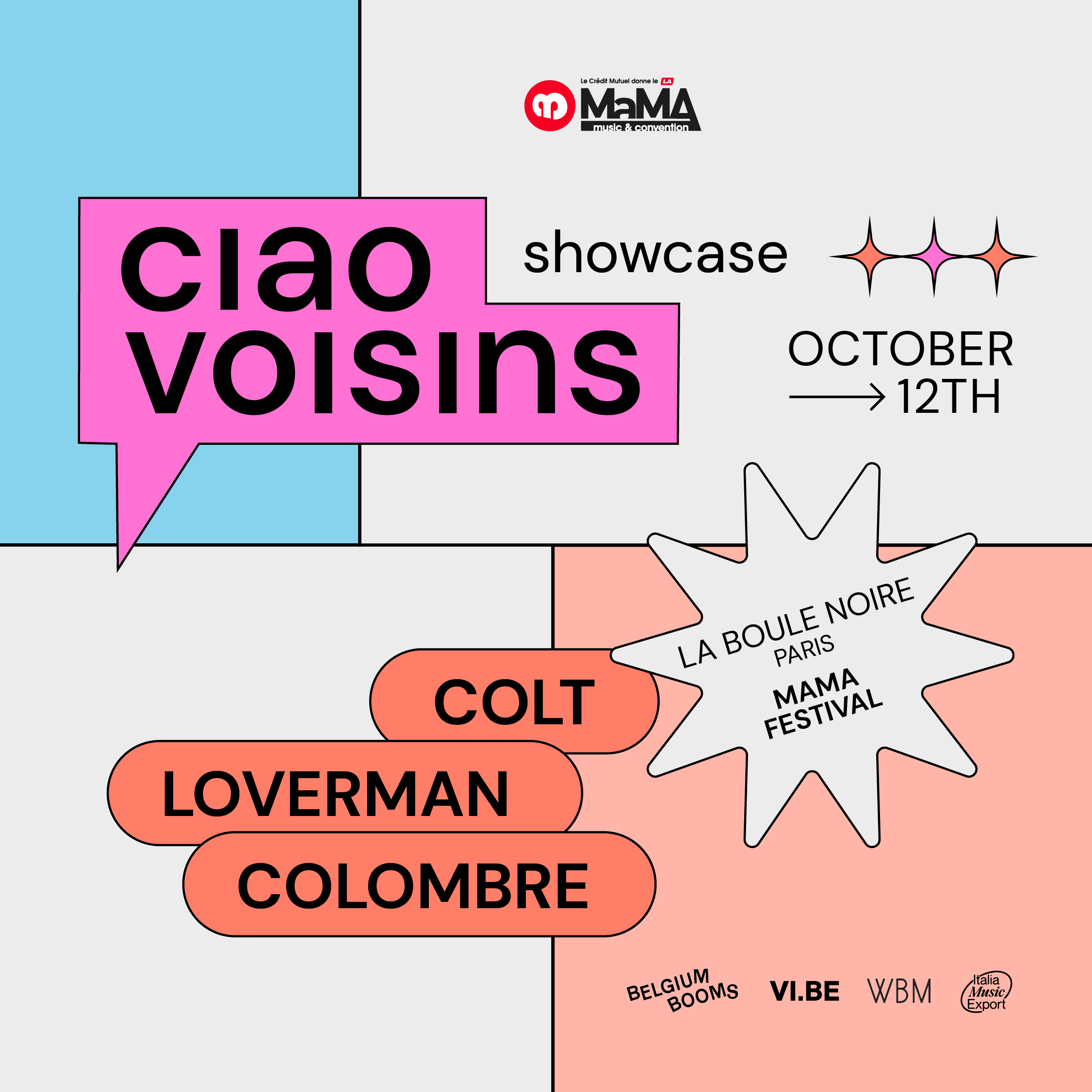 07 September 2023
MaMA Festival & Convention 2023
Join the Ciao Voisins showcase !
For several years now, Italia Music Export and Belgium Booms (WBM and VI.BE) have been putting the spotlight on Italian and Belgian artists, while helping those around them to expand their international professional networks.
This year they joined forces once again to present the second edition of Ciao Voisins, an unmissable showcase at MaMA Festival that will give you a glimpse of some of the hottest artists on the Italian and Belgian scenes, from Colombre and his dreamy synths to Loverman's dusky guitar all the way to the colorful electro-pop of COLT.
Join us on October 12 from 11.30 am to discover the new Italian-Belgian pop scene and enjoy the best of both worlds!
Pro passes are already available here as well as Travel Support.
Register for the Ciao Voisins showcase
Check the MaMA 2023 Event page