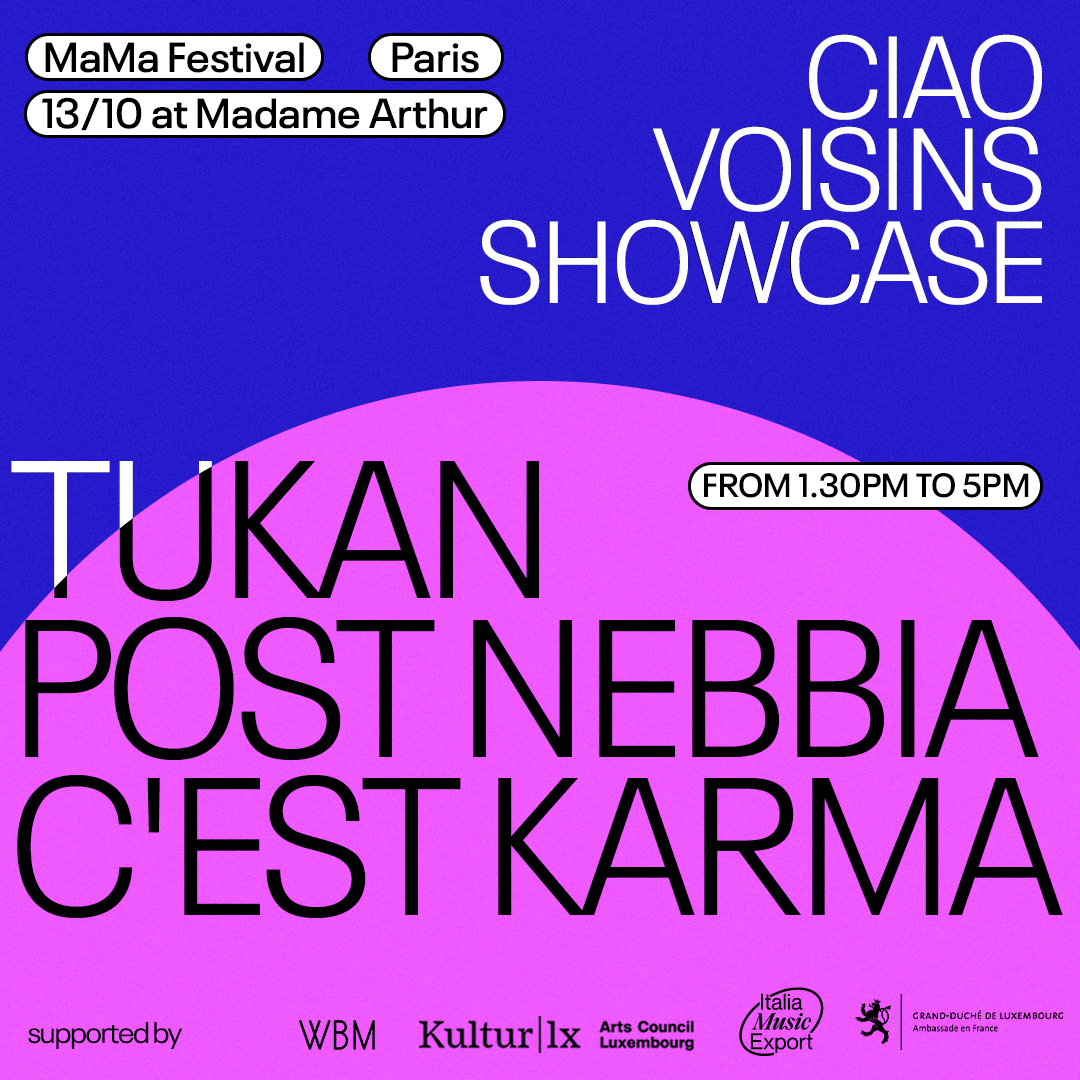 29 September 2022
MaMA Festival & Convention 2022
WBM, Kultur | lx et Italia Music Export present Ciao Voisins
Wallonie-Bruxelles Musiques, Kultur | lx and Italia Music Export have teamed up to present Ciao Voisins, an exciting showcase at MaMa Music & Convention, that will give you a glimpse of some of the hottest acts in the Italian, Belgian, and Luxembourg scenes: Post Nebbia, TUKAN and C'est Karma.
Post Nebbia is a multi-faceted and genre-bending Italian band characterized by a unique psychedelic sound along with introspective and evocative lyrics. Led by four talented Brussels musicians, TUKAN takes up the codes of electronic music and unveils a percussive sound with a heady groove, consistently delivering a powerful performance on stage. Luxembourgish singer-songwriter C'est Karma approaches music as a tool for social change, skillfully blending hyperpop, alt-pop and noise/industrial influences.
MaMA Festival & Convention is one of the greatest French gatherings of the music industry, featuring upcoming artists from all over the world. Don't miss these outstanding performances (and free wine!)
See you on October 13 at 1:30 pm at Madame Arthur, Paris!
*You need the festival ticket to enter the venue.
Register for the Ciao Voisins showcase