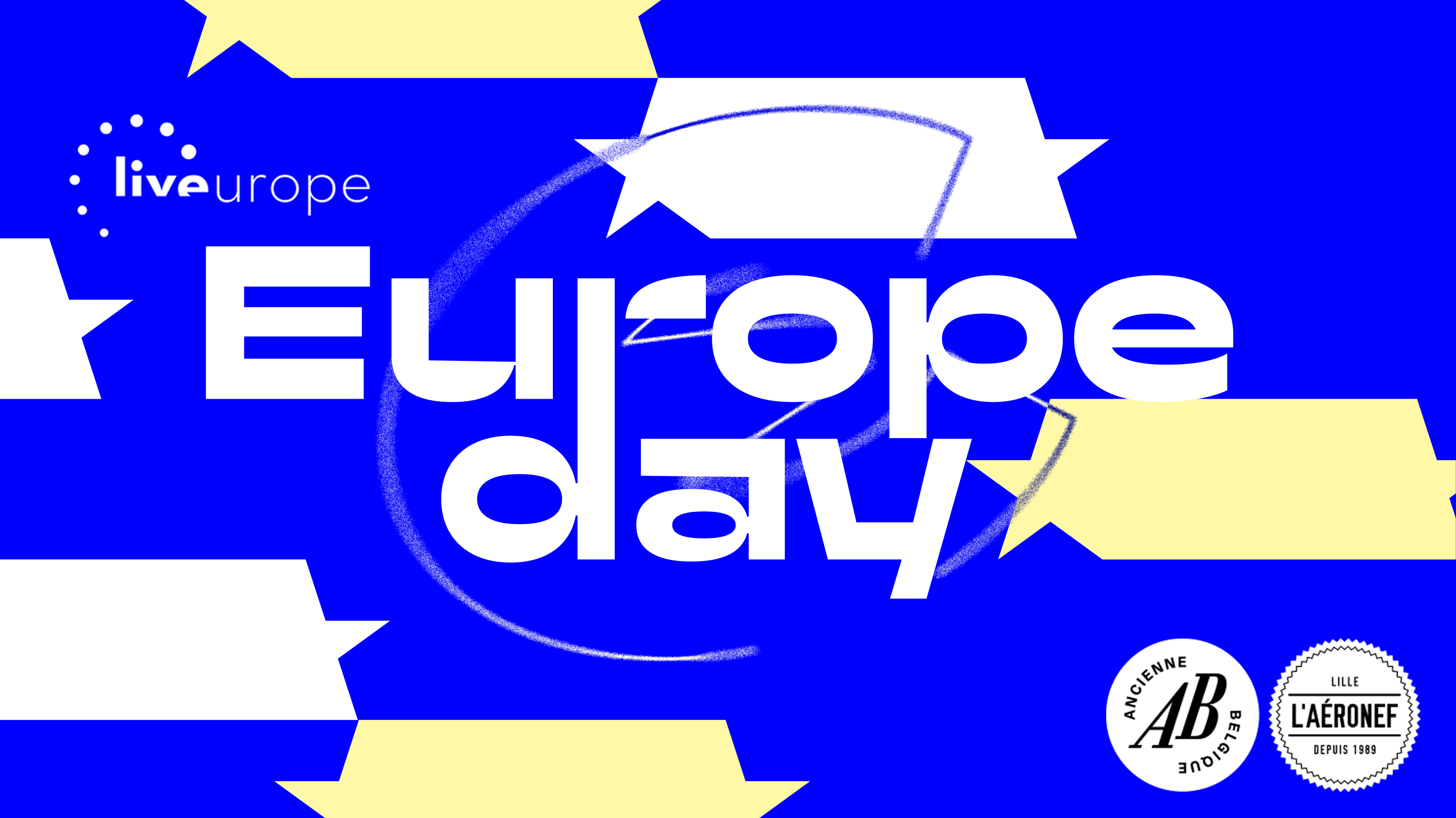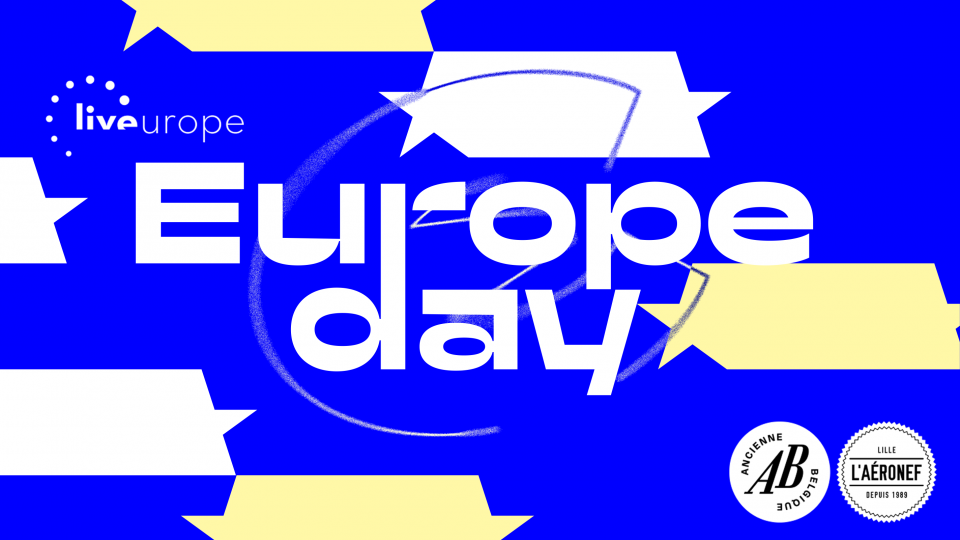 28 March 2022
Europe Day 2022
Take part in a network day with the concert venues of the Liveurope network
The annual celebration of Europe Day through music is making a big comeback this May! For this 8th edition, Ancienne Belgique and L'Aéronef are joining forces to put together a truly European cross-border celebration organised across two days between Brussels and Lille. 
The event scheduled in Brussels on May 12 will bring together representatives from Liveurope's 21 venues, local and international music professionals, artists, decision-makers, journalists and general audiences from all over the continent for music discoveries, networking moments and discussions on hot topics for the sector.
And it wouldn't be Europe Day festivity without great gigs with some of the continent's hottest acts right now! Host venues have planned not one but two  special concert evenings that will take you on a colourful trip through Europe's diverse and eclectic music scenes. Check out the program below:
10:00 – 16:30: activities for Liveurope venues' representatives
17:00 – 18:00: speedmeetings Liveurope x Belgium Booms (by invitation only)
18:00 – 20:30: opening cocktail
20:30 – 23:00: an evening of concerts curated by AB
Line-up:
Les Disques Bongo Joe takes over the AB Club:
Lalalar (TR)
Baby's Berserk (NL)
Société étrange (FR)
Promising Belgian acts on the AB main stage:
Avant premiere: Naima Joris plays Daniel Johnston (BE)
Avalanche Kaito (BE)
This initiative is co-funded by the Creative Europe programme of the European Union and has the official endorsement of the French Presidency of the Council of the European Union and the Cultural Creators Friendship Group, a cross-partisan coalition of currently 26 Members of the European Parliament from 6 different political groups and 14 different countries. Belgium Booms and Music Moves Europe Awards are also partners of the event.
10 spots are available for professionals wishing to take part in this networking day with the European music industry. If you're interested, just complete the form below. We will contact selected pros as soon as possible.